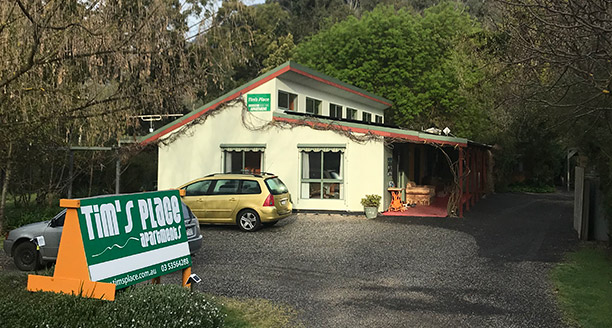 Tim's Place Apartment Accommodation in Halls Gap, The Grampians
Tim's Place offers comfortable and affordable apartment accommodation for singles, couples, families and groups.
Tim's Place apartments are centrally located in Halls Gap beside the Oval Reserve which is a large parkland adjoining the Grampians National Park. All walks in the Wonderland section of the Park can be easily accessed from Tim's Place. It is a 600 metre walk to the centre of the township of Halls Gap from Tim's Place.
A V Line official bus stop is in front of Tim's Place. This bus stop services all commuters from Melbourne, Adelaide and the Great Ocean Road. Buses arrive and depart daily from Melbourne and Adelaide and on Sundays, Tuesdays and Fridays to and from the Great Ocean Road.
For 30 years Tim's Place has been providing great accommodation for people visiting the Grampians National Park.
PLEASE NOTE: Minimum of 2 nights stay.
Tim's Place Hostel is now Dog Friendly!
Tim's Place is offering a bedroom with yard and dog kennel to guests who would like to bring their dog on holiday with them to the Grampians National Park. Guests have a lovely north facing bedroom with a double bed and a single bed with a verandah, table and chairs in a fenced yard ( 8m x 5m ). It is a very private room and the kennel can be placed outside the glass sliding door. Guests must bring bedding for their dogs and the dogs are not allowed into the bedroom.
Tim's dog, Beau, a friendly, older chocolate colored Labrador looks forward to meeting new friends. There is no charge for the dogs and guests pay normal rates. Dogs must be on a lead outside the yard. Tim's Place looks forward to having you stay with your dog.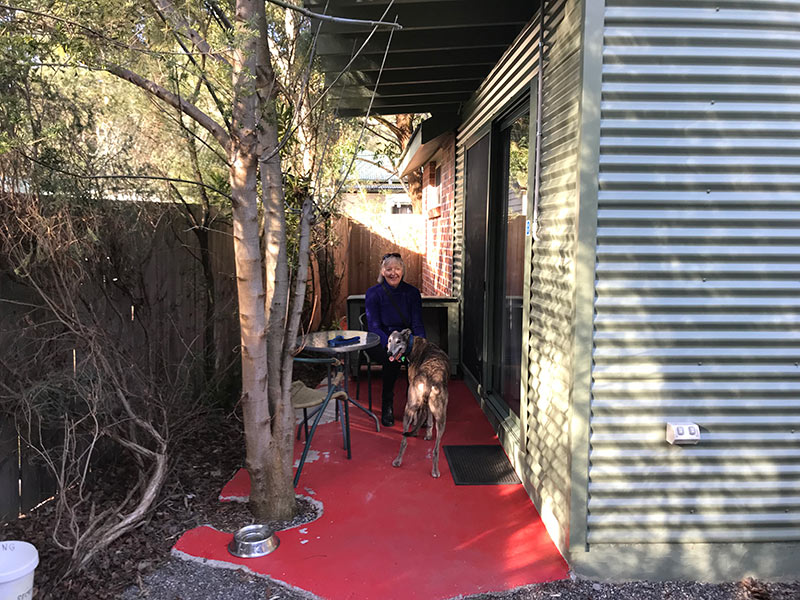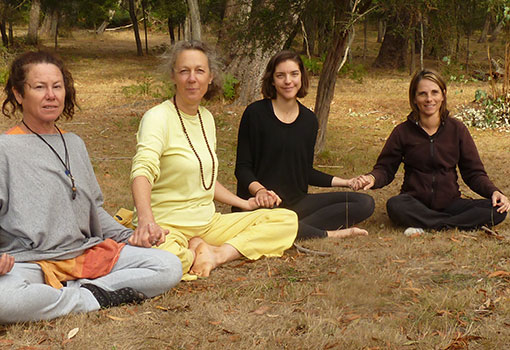 Report: Yoga and Nature Retreat – Tim's Place March 2018
A small group of enthusiastic women enjoyed a sense of friendship through their shared interest in yoga.
Everybody went home enthusiastic  and motivated to practise  more awareness in their lives. We all feel well  rested after this gentle yoga retreat led by Satyananda yoga teacher Barbara Carr.
This combination of harp sounds, with the breathtaking backdrop of Gariwerd National Park are hard to beat  and can best be experienced within the silent space created through  yoga. Those who did not have the possibility to come this time will have another chance on the first weekend of December 2018.
We look forward to sharing this weekend with you.