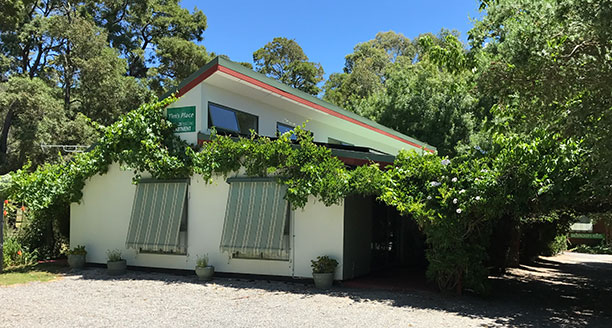 Tim's Place is a Backpackers and Hostel accommodation venue in Halls Gap, The Grampians.
A Studio Apartment is also available.
Tim's Place offers comfortable and affordable holiday options for travellers, backpackers, families and groups.
PLEASE NOTE: Minimum of 2 nights stay
Studio Apartment
Tim's Place has one comfortable fully self contained studio apartment –
Tim's Place Studio Apartment is a fully self contained accommodation venue which offers a double bed and a single bed for guests.
It is suitable for a single person, a couple, two single people or a small family.
Minimum 2 night stay.
Eco Friendly Backpackers & Hostel
Tim's Place is a small, boutique Backpackers Hostel which offers 7 bedrooms for the guests –
There are shared rooms, rooms with ensuites, double rooms, single rooms, triple rooms and family rooms.
The kitchen is fully equipped and the lounge / dining room is cosy and homely. There is also a TV room for guests.
Minimum 2 night stay.
Tim's Place Hostel is now Dog Friendly!
Tim's Place is offering a bedroom with yard and dog kennel to guests who would like to bring their dog on holiday with them to the Grampians National Park. Guests have a lovely north facing bedroom with a double bed and a single bed with a verandah, table and chairs in a fenced yard ( 8m x 5m ). It is a very private room and the kennel can be placed outside the glass sliding door. Guests must bring bedding for their dogs and the dogs are not allowed into the bedroom.
Tim's dog, Beau, a friendly, older chocolate colored Labrador looks forward to meeting new friends. There is no charge for the dogs and guests pay normal rates. Dogs must be on a lead outside the yard. Tim's Place looks forward to having you stay with your dog.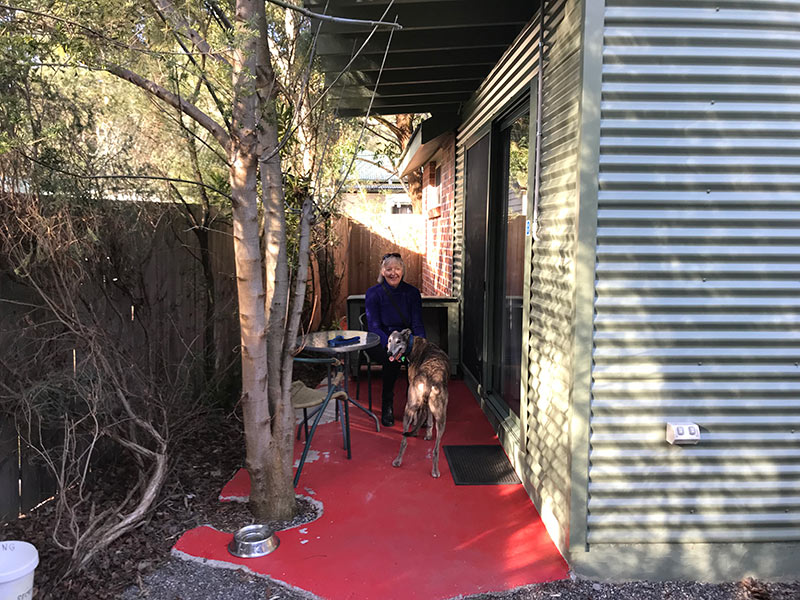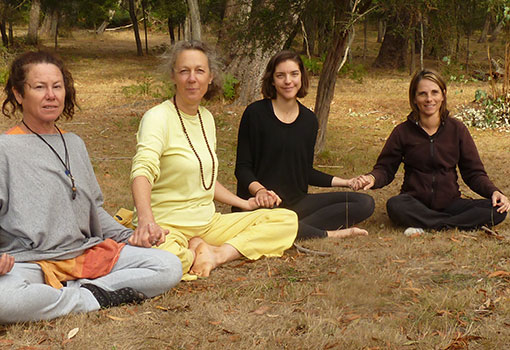 Report: Yoga and Nature Retreat – Tim's Place March 2018
A small group of enthusiastic women enjoyed a sense of friendship through their shared interest in yoga.
Everybody went home enthusiastic  and motivated to practise  more awareness in their lives. We all feel well  rested after this gentle yoga retreat led by Satyananda yoga teacher Barbara Carr.
This combination of harp sounds, with the breathtaking backdrop of Gariwerd National Park are hard to beat  and can best be experienced within the silent space created through  yoga. Those who did not have the possibility to come this time will have another chance on the first weekend of December 2018.
We look forward to sharing this weekend with you.